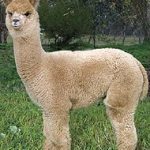 13th Annual Fleece Judging Show
Thursday, August 4, 2022
14th Annual Composite Halter Show
Friday, August 5, 2022
Directors: Dierdre Graham
Committee: Hans Brouwer, Kathy Enright, Corinne Cote, Glen and Lynda Finbow, Henry Mengers, Shelley K. Nottrodt, Colette Ducharme, and Valerie Saad
Judge: Kevin O'Leary
Alpacas will be housed in a tent east of the arena. The tent is available from Thursday August 4 to Sunday August 7, (with security on August 4th and 5th).
Rules and Regulations
Each Exhibitor must purchase a 2022 Exhibitor membership; this will be done with registration.
Alpaca Exhibitors must provide proof of two million dollar liability with their registration – required with online process.
Alpacas must be registered with either CLAA, ARI or another registry. The alpaca must be registered in the name of the person/farm owning the animal. If showing an animal that is not registered in your name, a letter of permission is required. A copy of the registration certificate and record and proof of negative BVD PI test must be available at registration time. All animals must be in good health, with inoculations up-to-date.
All Alpacas will be checked for a microchip matching registration. If no chip is found, a chip will be inserted at the show, and the required documentation will be sent to the CLAA by the show management, or the Alpaca may be disqualified. Relevant fees will be charged back to the alpaca owner.
No Alpacas under six (6) months of age may compete in the show.
Both the Halter Show and fleece show are open to the public.
Judge's decision shall be final.
No ranch, farm, personal or organizational name or logo shall be visible on the exhibitor or animal while in the show ring.
Black show halter and lead without adornment is required.
Dress code is black pants and white shirt. No open-toed shoes are allowed in the ring.
No children under 12 may handle adult alpacas in the show ring.
Show Management reserves the right to determine any point not covered above, which may be deemed necessary for the best interest of the show.
Check-in for Alpacas will be Thursday, August 4, 2022 between 2:00 pm and 6:00 pm to allow for health, colour and microchip check. Please have a copy of your BVD test results and registration, at this time.
Please note: Registration will be done online using AssistExpo http:// navanfairalpacashow.com and will be considered complete only when payment is made.
Composite Halter Show: Age divisions for Huacayas & Suris (Female & Male) will be as follows:
In a composite halter show alpacas are evaluated in a combined fleece and shorn conformation class.
Note: Age is as of check-in date
| | |
| --- | --- |
| Juvenile | 6 months to under 12 months |
| Yearling | 12 months to under 24 months |
| Two-year-old | 24 months to under 36 months |
| Mature | 36 months and older |
Fleece Show: Class Divisions for Huacayas & Suris (any category fleece should not be older than 14 months since last shearing)
1st Shearing (Juvenile)
2nd Shearing (Yearling)
3rd Shearing (Two-year-old)
4th Shearing (Mature)
5th Shearing and older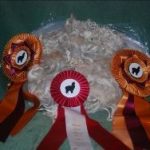 Judge's Award for Longevity of Fineness Champion
Please note: Fleeces must have a minimum of six (6) months of growth and staple length of 3" (76 mm). Fleeces older than 14 months since shorn will be disqualified.
Fleeces must be received by: JULY 17, 2022
Please make arrangements to have your fleeces picked up, or provide proper postage and a mailing label to have your fleeces sent back to you.
Colour Classes (Same for Composite Halter and Fleece Show)
White
Light (Beige, Light Fawn)
Fawn (Medium Fawn &Dark Fawn)
Brown (Light Brown, Medium Brown, Dark Brown)
Black (Bay Black, Black)
Grey (Silver Grey, Rose Grey)
Multi
Multi includes Alpacas exhibiting two or more colours that are distinct and immediately visible and are situated on the Alpaca below the head and above the knees.
Multis are included in the Colour Championship
Colour Champion: Minimum of 6 entries per colour in Huacayas and 4 for Suris
Supreme Champion: Colour Champions from the Composite Halter show and 1st places of the Fleece show compete for Supreme Champion
NOTE: If your fleece is to be entered in both the Fleece and the Composite Halter Show the proper form must be completed for each show.
Entry Fees for Alpacas
| | |
| --- | --- |
| 2022 | Registration Deadline is July 24 (Sunday night) |
| Composite Halter Show (Friday) | $ 45 / alpaca |
| Fleece Show (Thursday) | $ 35 / fleece |
| Best Head | Every farm is invited to enter an alpaca in each of the Huacaya and/or Suri classes for Best Head free of charge. |
| Pen | $ 45 / 10 X10 foot pen maximum recommend number of animals per pen is 4 |
No registration, changes or refunds after the deadline date of July 24, 2022
Awards
Ribbons will be awarded to fourth place in the Composite Halter and Fleece shows.
Prize money will be given for the Composite Halter and Fleece shows.